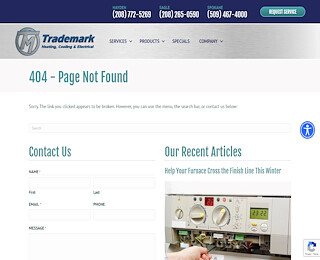 Things You Should Know About Our Spokane Air Conditioning Services
We offer Spokane air conditioning and other services. To ensure we give our clients the best Spokane air conditioning services, we offer the following values to our services.
2 year repair warranty
To show the level of confidence we have in our Spokane air conditioning services, we will give you a 2 year repair warranty. So, if your air conditioning unit was installed by our team, you won't need to bear any repair cost for the first two years. Rather, the repair cost will be on us.
No matter the fault your air conditioning unit may have, as long as it is within the first two years of purchase, just contact us. We will fix it free of charge. On the other hand, due to the quality of our products and services, it is not likely that your air conditioning unit will be faulty within the time frame except if something happens to it but if it does, we are only a call away.
24 hour service
We understand the importance of an air conditioning unit in homes especially when kids are among the occupants. We know that your air conditioning unit should never pack up for just one single second. So, we offer 24 hour service.
Contact us anytime of the day and our technicians will hit the road immediately. This is different from 24 hour customer support. Some of our competitors claim that they have 24 hour customer support but you will only be able to reach their customer care team 24/7, their service isn't 24/7. Contact them on an issue on Saturday evening and the issue will only be resolved on Monday morning.
We don't operate like that. Call us anytime of the day and we will hit the road. In fact, we have emergency teams that are just waiting for calls from any of our clients. This is because we always make sure your air conditioning unit is fixed as quickly as possible.
100 percent satisfaction is guaranteed
We don't just render air conditioning services, we also offer customer satisfaction because we are not through with your job until you are satisfied. And the best way to get you satisfied is to offer quality service at an impressive turnaround time.
Our jobs speak for us. Whenever there is an issue with your air conditioning unit, we offer the best and most cost effective solutions to our clients.
Lifetime warranty on all ducts
We also offer life time warranty on all ducts. While our ducts hardly have issues, if we discover that any of them is faulty, we will replace it immediately for you free of charge all through the lifespan of the unit. This is another way through which we offer value to our services.
In addition to that, we also offer another warranty. We offer equipment warranties ranging from 5 years to lifetime. Only very few of our competitors can match our offers.
We can install new units, fix faulty ones and even carry out commercial and residential maintenance checks on your units. It is also important to let you know that we have been offering great air conditioning services to the residents of Spokane for several years and we are still getting better.
RDI Heating & Cooling
(208) 762-9857
9443 N. Government Way Hayden, ID 83835 United States
View Larger Map
We welcome your comments!